Ectopic Pregnancy Factors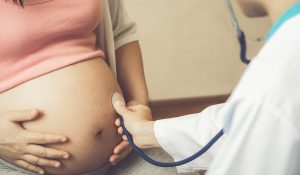 There are many risk factors of ectopic pregnancy, but we cannot find risk factors in half of ectopic pregnancies. Risk factors in the other half include previous genital infections, previous ectopic pregnancy, intrauterine device use, infertility, chocolate cyst, uterine surgery, smoking, tube ligation, DES use. 
 The inner surfaces of the Fallopian Tubes contain hairlike hairs called cilia. These hairs carry the fertilized egg to the uterus. If these hairs are damaged, the fertilized egg cannot be transported to the uterus and begins to grow in a place other than where it should be. Any cause that damages these hairs causes an ectopic pregnancy. 
 The most important of these factors is past genital infections.